Recent Newsletter
Newsletter No. 6
The International Society of Gastroenterological Carcinogenesis
---
Business Meeting of the ISGC Board of Directors
Friday 14 November 2013 at 16:00-17:00
University of Pennsylvania-Perelman School of Medicine,
14th Floor Biomedical Research Building
Draft Minutes
Present:
Participants of Board members: Anil Rustgi, Eiichi Tahara,
Toshikazu Ushijima, Toshinari Minamoto
Observers: Ken Shirabe, Eiji Oki
Eiichi Tahara reported on the business meeting of the 6th ISGC
Board of Directors held at JW Marriot Hotel on Friday 7 January 2011.
This is on home page of ISGC Newsletter.
Anil Rustgi reported on the 7th Meeting of ISGC. An excellent program was organized with many speakers from University of Pennsylvania and almost 60 participants were registered.
Pennsylvania and almost 60 participants were registered.
The speakers and observers from Japan were invited to the dinner at the Italian restaurant on the evening of 14th November.
The 8th Meeting of ISGC in conjugation with the 25th Annual Meeting of the Japanese Society for Gastroenterological Carcinogenesis (JSGC) organized by the new President, Dr. Yoshihiko Maehara will be held at Hotel Niiko Fukuoka on November 13th and 14th, 2014.
Dr. Y. Maehara was elected as a new Secretary General, as Dr. Tahara proposed to step dawn from Secretary General.
Candidate for President Elect was discussed but did not reach a conclusion.
Dr.Toshinari Minamoto, President of the 24th Annual Meeting of JSGC was elected as a new Board of Director.
Meeting report on Journal: this was discussed on the possibilities of submitting the meeting report in several journals including Gastric Cancer and J of Gastroenterology.
There being no business, the meeting was closed at 17.00pm.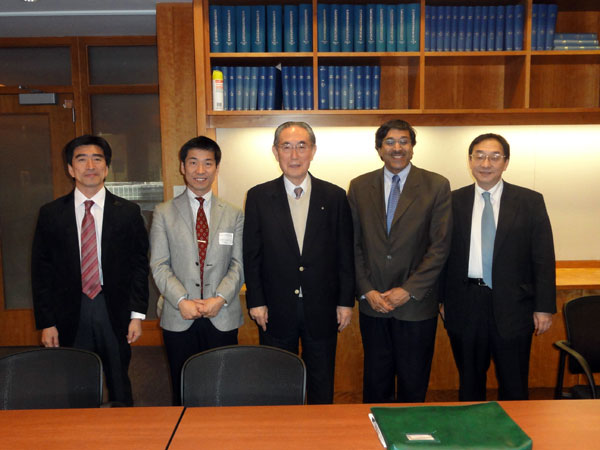 ---